RCB Promotes Lance Adams to Security System Administrator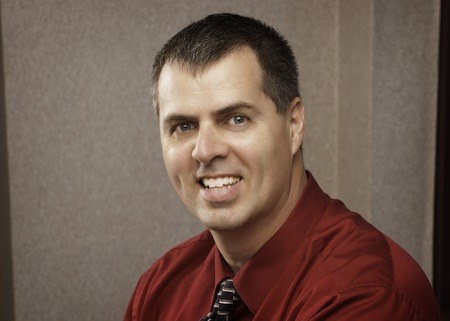 Reading Cooperative Bank (RCB) is pleased to announce that it has promoted Lance Adams to the position of Security System Administrator. In his previous role, Lance was heavily involved in the onboarding process for new employees and was the go-to person for IT-related issues and troubleshooting. In many ways, he became the face of the department and a pillar of the bank due to the level of interaction staff members had with him.
"Lance has been an asset to the Bank," said Forest Wallace, VP & Director of Information Technology. "He is always looking for something to fix. Now he will be solving security issues and the Bank is better off for it."
Recently, Lance completed his Bachelor of Arts Degree, graduating Summa Cum Laude from Southern New Hampshire University. He accomplished this goal while working full-time and raising four children.
"I just did what I could to make the schedule balance out," Lance stated. "Going to school part-time isn't always easy, and it can sometimes feel like a slog, but little by little, class by class, I earned the credits I needed. It's a good feeling when you reach the top of the mountain, and an even better one when it leads to a promotion."
Lance will monitor IT's security policies and be responsible for holding the line on the digital front, keeping bank property and employees safe from any potential bad actors.
"Lance has demonstrated tremendous interest in information security", said Bryan Greenbaum, SVP & Chief Operating Officer. "In this new role, he will have a hands-on opportunity to have a direct impact on our system resiliency. Lance is well-suited to fill this important role and I offer him my sincere congratulations on his promotion."
About Reading Cooperative Bank:
Reading Cooperative Bank is a depositor owned co-operative founded in 1886. This community-centric North Shore financial service provider has branches in Reading, Wilmington, North Reading, Andover, and Burlington. They also operate teaching branches at Northeast Metro Tech in Wakefield (open to the public) and at Reading Memorial High School (students and staff only), as well as an online branch at www.readingcoop.com.
Member FDIC | Member DIF | Equal Housing Lender