Emily Borda Promoted to Staff Accountant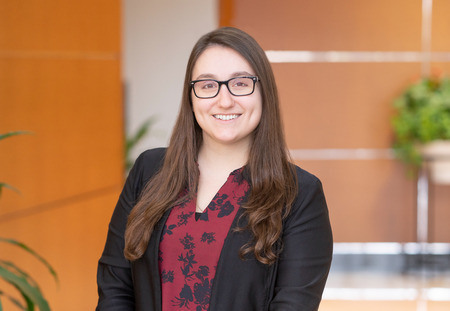 Reading Cooperative Bank (RCB) is pleased to announce that Emily Borda has been promoted to the role of Staff Accountant. Emily has been with RCB for the past two years and most recently served as Accounting Clerk. Emily reports to Derric Souza, AVP & Controller.
"Emily has shown a ton of growth in the time since she joined our team", Derek noted. "She is a great team player and has the potential to keep taking on more responsibilities and excel in her new role."
Emily has spent her entire career at RCB in the Accounting Department. This latest achievement marks the second time in as many years that Emily has received a promotion.
"I'm so grateful for this opportunity and to be a part of the RCB team," Emily said. "I'm looking forward to continuing to learn and to take on the responsibilities that come with this new role."
About Reading Cooperative Bank:
Reading Cooperative Bank is a depositor owned co-operative founded in 1886. This community-centric North Shore financial service provider has branches in Reading, Wilmington, North Reading, Andover, and Burlington. They also operate teaching branches at Northeast Metro Tech in Wakefield (open to the public) and at Reading Memorial High School (students and staff only), as well as an online branch at www.readingcoop.com.
Member FDIC | Member DIF | Equal Housing Lender