Reading Cooperative Bank Hires Marianela Vazquez as EVP, Chief Operating Officer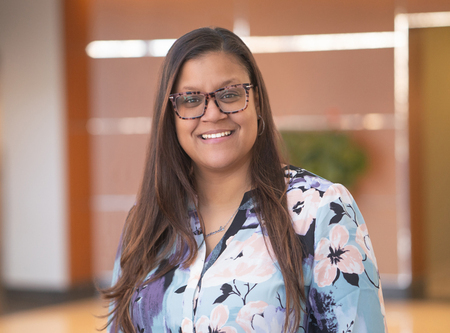 Reading Cooperative (RCB) is pleased to announce the hiring of Marianela Vazquez as SVP, Chief Operating Officer. Marianela was brought on with the objective to help lead the bank in its development of financial technology and to continue establishing RCB as a true leader in innovation. She is accountable for ensuring quality and security in all the bank's operating functions.
Prior to joining RCB, Marianela spent two decades delivering SaaS solutions in the financial services space. The last five years were dedicated to the delivery and service of Numerated Growth Technologies' Digital Loan Origination system to community banks and credit unions. Before joining Numerated, Marianela spent time with Fidelity, State Street Wealth, and SunGard Wealth Management (prior to its acquisition by FIS), where she leveraged a combination of her strategic leadership skills and passion for driving cross functional execution to build relationships, processes, teams, and organizations.
Marianela is focused on measured outcomes and believes in constantly evaluating processes based on those outcomes.
"I'm excited to join an organization that's full of entrepreneurial energy and driven to innovate and transform the banking space," Vazquez said. "I'm eager to help RCB continue to advance financial technology that benefits our customers and the industry at large."
"Marianela brings boundless energy and a can-do attitude that fits our cultural fabric perfectly," remarked Julieann Thurlow. "Her FinTech expertise and ability to problem-solve will be essential to our growth as an institution."
Marianela is a native of Lowell, MA. She graduated from Lasell University with a MS in Management. Marianela completed undergraduate studies in Managerial Economics at Bentley University. She is also a proud graduate of Lowell High School, which she credits for a solid foundation in leadership and her passion for innovation. Marianela was recognized by the Women We Admire publication as one of Massachusetts' Top 50 Women Leaders. She continues to live and raise her family in the Merrimack Valley.
About Reading Cooperative Bank:
Reading Cooperative Bank is a depositor owned co-operative founded in 1886. This community-centric North Shore financial service provider has branches in Andover, Burlington, Lynn, Nahant, North Reading, Reading, and Wilmington. They also operate teaching branches at Northeast Metro Tech in Wakefield (open to the public) and at Reading Memorial High School (students and staff only), as well as an online branch at www.readingcoop.com.
Member FDIC | Member DIF | Equal Housing Lender